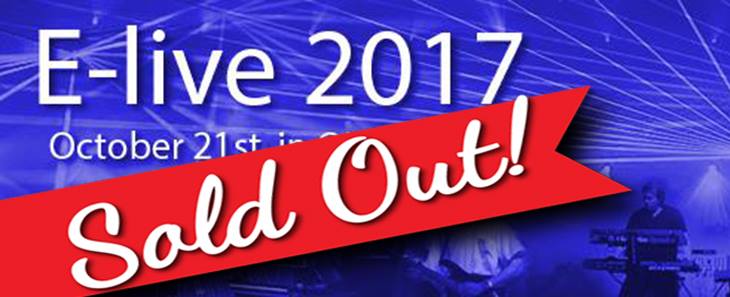 E-Live 2017.

E-Live will be again in The Enck in Oirschot near Eindhoven.
This years E-Live is held on the 21st of October 2017.
We have the following artist on stage.
Main Act (Full evening Programm) !!
TANGERINE DREAM
THE QUANTUM YEARS
IN HONOUR OF EDGAR FROESE
Main Act afternoon
David Wright and Carys with Code Indigo
(Code Indigo Farewell Concert)
Beyond Berlin
Beyond Berlin is the collaboration of two great EM musicians from the Netherlands,
Rene de Bakker and Martin Peters.
Upperroom concerts :
SONICrider
SONICrider is a producer/musician/artist & performer from the South of The
Netherlands.