E-Live 2016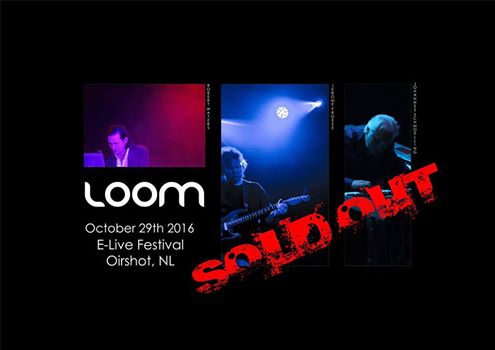 E-LIVE 2016 IS SOLD OUT NO MORE TICKETS AVAILABLE
In The Enck in Oirschot near Eindhoven
This year E-live is held on the 29th of October 2016.
Ticket sales have started.
I hope that those who are certain they are coming will order their tickets soon!
With performances by:
LOOM
A project by Jerome Froese, Johannes Schmoelling & Robert Waters.

Cosmic Ground
3rd act to be announced.


Upperroom


Bruckner & Betzler
If you want to be sure to have a ticket order it on time
because with this line up I think we might hit the roof of 300 Tickets!!
Ticket information is on http://www.e-live.nl/
Over 200 of the tickets gone till now!!
Don't be to late because full is really full!!