Space Art - Dominique Perrier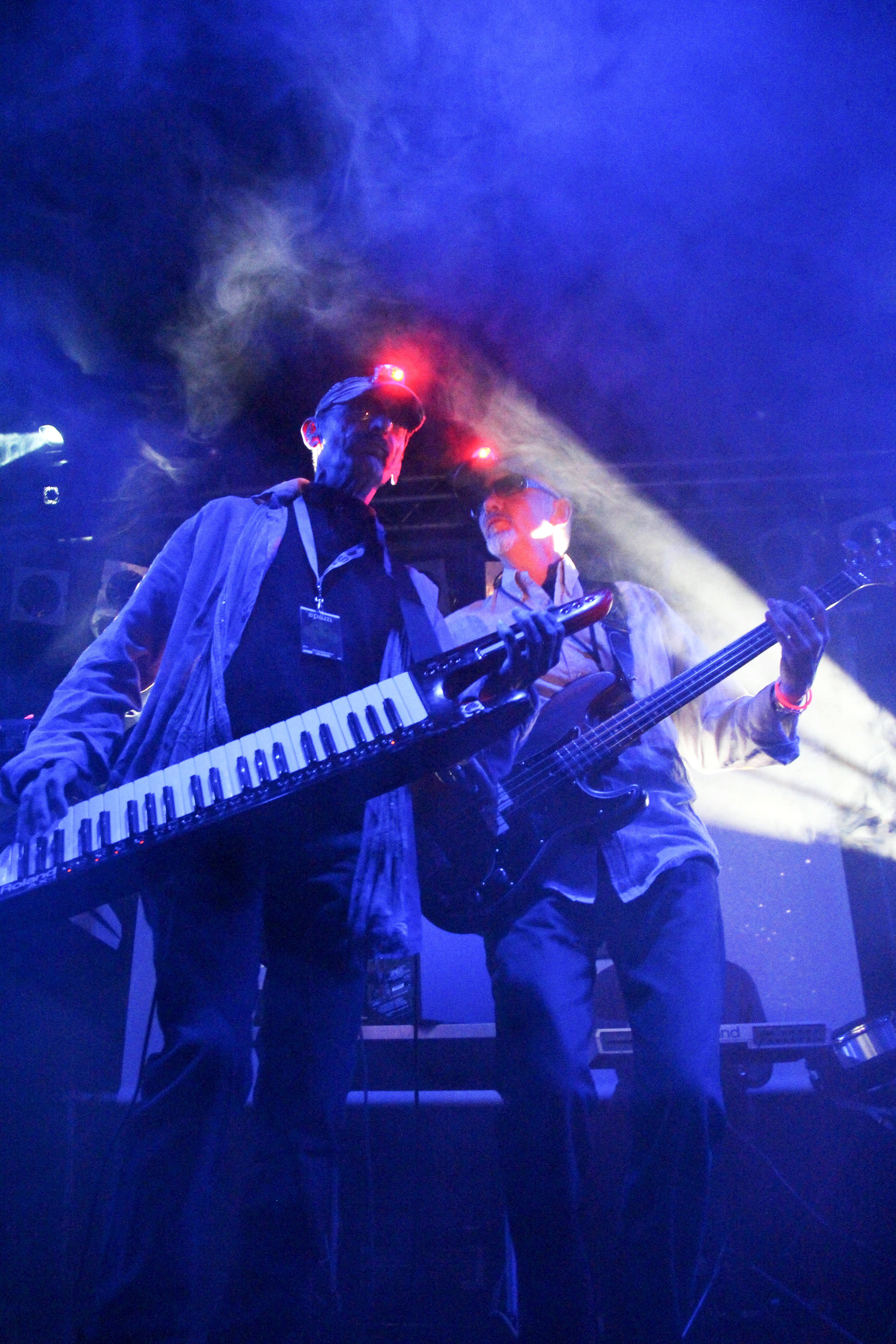 v
Space Art
The original Space Art formation consists of Dominique Perrier (keyboards) and Roger Rizzitelli (drums). The music of Space Art can be described as cosmic synth pop. The duo is considered a pioneer of the French electronic music genre. The three albums that were released in between 1977 and 1981 have sold three million copies worldwide.
From 1981 until 2010 Dominique Perrier is being employed by Jean Michel Jarre. He collaborates on his albums and is member of the live band. In between, in 1992, the band Stone Age is established. Perrier is part of this very successful French formation.
Halfway Jarre's tour in 2010, Roger Rizzitelli as well as Perrier's wife pass away. As a result of this, Dominique Perrier decides to leave the tour to continue his project Space Art. Perrier gathers a couple of musicians to record and execute his new ideas. This results into the album "Space Art Tribute" in 2012, which coincides with an European concert tour.
The story continues in Autumn 2016 - 400 years after the death of William Shakespeare - with the dedicated cd-single "To Be Or Not To Be". In addition, all Space Art albums are re-released on lp and cd, as well as the compilation-cd "The Best of All Times".
Space Art currently consists of Dominique Perrier (synthesizers), Lilli Lacombe (synthesizers and vocals), Michel Valy (bass guitar) and Marc Hazon (drums).
For 2017 concerts are planned in The Netherlands, France, Spain and Canada, while the band works on a new Space Art album. Of special mention is the participation of Roger Rizzitelli's son Tommy playing drums. In April 2017, after five years, Space Art returns to the stage of Theater De Enck in Oirschot (The Netherlands).
While Space Art did a mini performance as part of their promotional tour during E-Live in 2012, they will be headlining this year's E-Day Festival with a full show.